Morgan Street Food Hall & Market
WHO WE ARE & WHAT WE DO
The Morgan Street Food Hall & Market is a new lifestyle dining concept; not to be confused with a food court, MSFHM Features a partnering confluence of local favorite eateries and restaurants as well as food retailers. We introduce the concept of cross meal ordering, where different meals are enjoyed in a shared seating area.
With an vast expanse of over 22,000 sq/ft Morgan Street Food Hall & Market plans on bringing something fun, and new, to the Downtown Raleigh (Warehouse District) Market!
Contact Us
DIRECTORY
CURRENTLY PART OF THE MARKET
Morgan Street Food Hall & Market Layout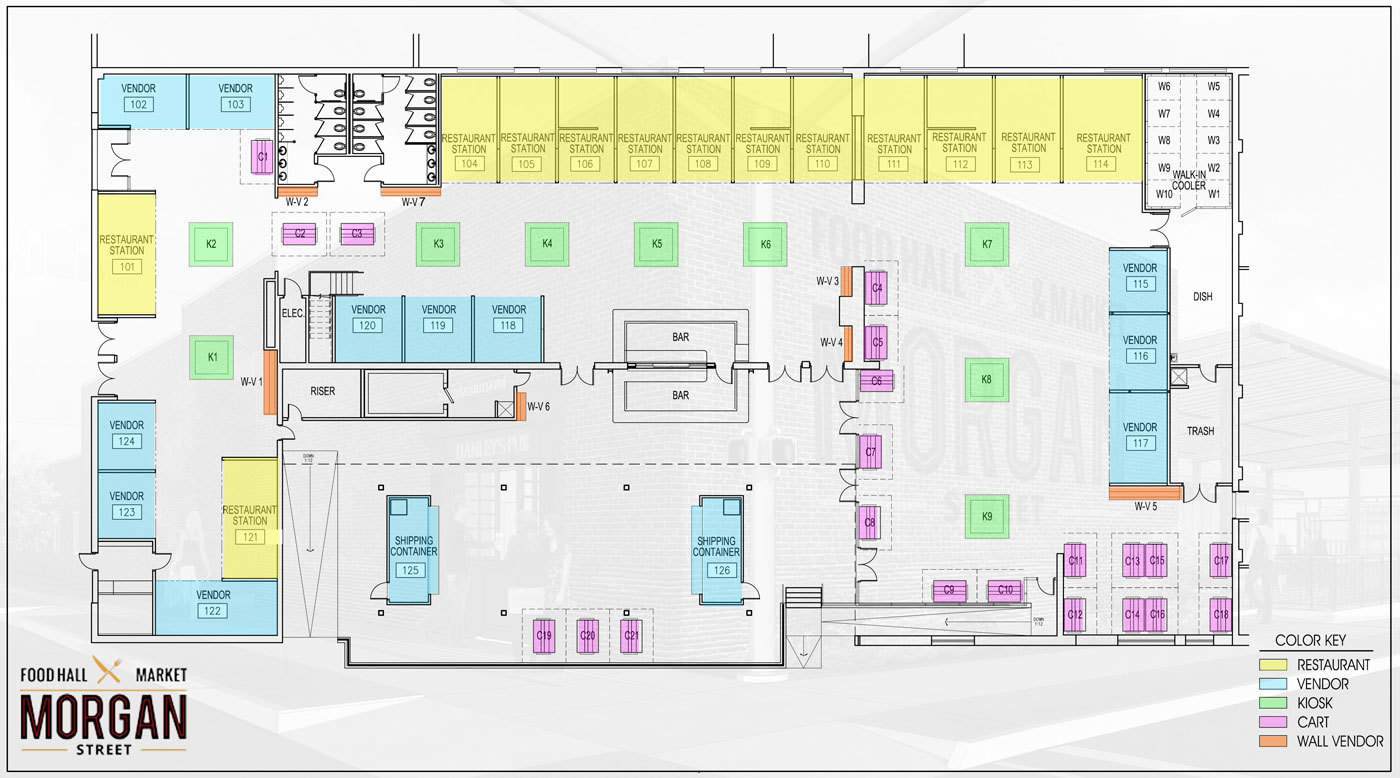 Are you interested in being part of the Morgan Food Hall & Market?  Read our FAQ and see what we're doing to bring more diversity to the Warehouse District in Raleigh, North Carolina!  If you are interested in filling out an application to become a MFH&M Vendor, press the button below!