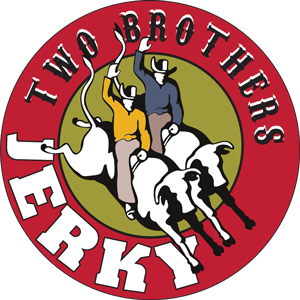 Two Brothers Jerky features North Carolina grass fed, grass finished beef, and is handcrafted is small batches. Our jerky is carefully made to ensure the flavors of the family recipe remain true. We do not use nitrates and our jerky contains only nature's preservatives.
We invite you to try all of our varieties and share our jerky with your friends and family.
We at Two Brothers Jerky are proud to present our three flavors to the world:
Bull City Original, which captures the vibrancy and smoky flavor of Durham, North Carolina.
Famously Hot, which gives the kick of a spicy summer night in Columbia, South Carolina.
Sweet Ginger Teriyaki which loads up the ginger for a one of a kind taste sensation.
Experience how the love of good things can bring you closer to the ones you love.