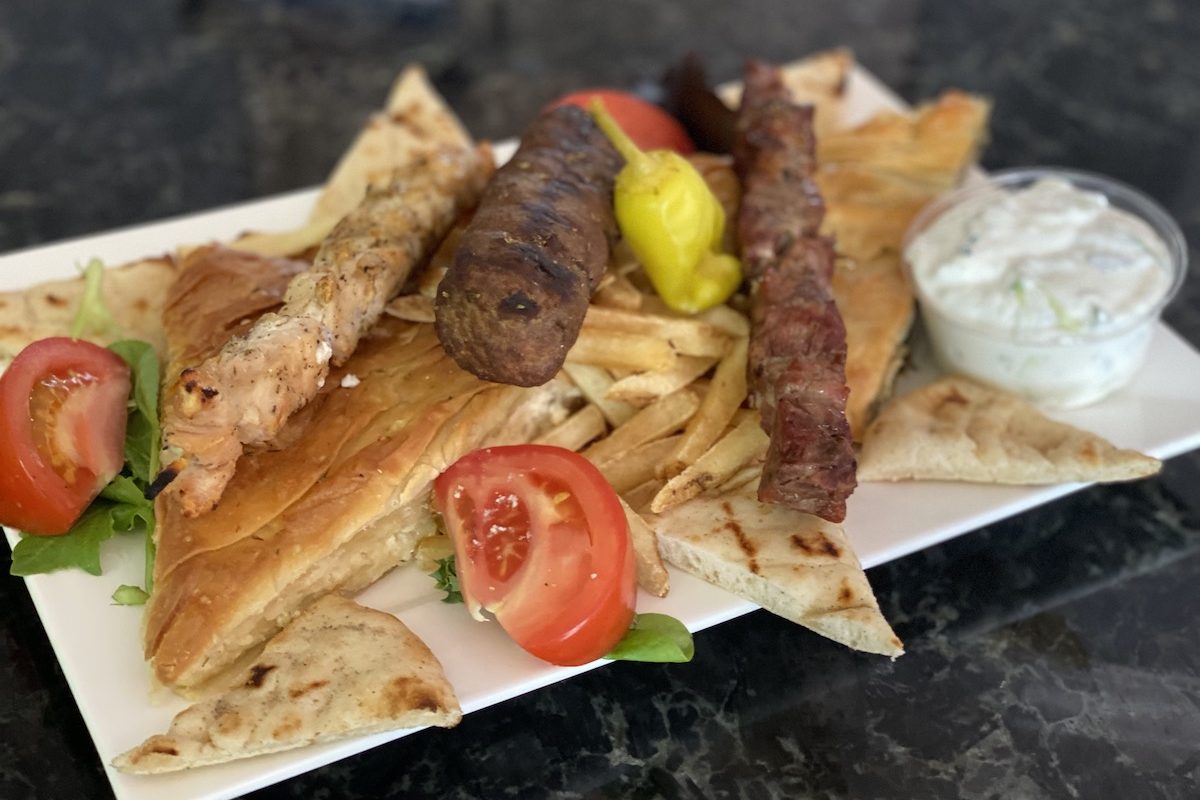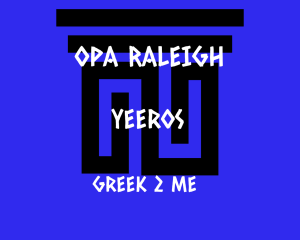 A small taste of Greece joined the Morgan street food hall offering you Authentic traditional recipes and flavors. We are delighted to share the Greek cultural food with you. OPA Raleigh!

Sunday – Thursday 11am-9pm
Friday & Saturday 11am-10pm
Menu
           APPETIZERS
TZATZIKI DIP served with cucumbers, tomatoes & pita bread.                                          $4.99
HUMMUS DIP served with cucumbers tomatoes & pita bread. $4.99                    
GREEK FARMER SALAD – lettuces tomatoes, cucumber, onions, kalamata olives, feta cheese, pepperoncini & dolmas.                                                                                                          $8.95
                         Add a kabab: chicken- pork:     $2.50
                                                        Beef:      $2.99
DOLMAS PLATE (Stuffed grape leaves) olives, cucumbers & tomatoes:                                                $4.99
SPINACH PIE (SPANAKOPITA) Served warm with a garnish of greens:                                            $6.99
CHEESE PIE (TYROPITA)Served warm with a garish of greens:                                                        $5.99
GREEK FRIES—seasoned with oregano and feta cheese drizzled with olive oil                                      $5.99
                                                         MAIN DISHES
YEERO PITA:  choice of Chicken or traditional lamb                                                                              $8.95
Rolled in a pita: Fries, tomatoes, cucumbers, onions -Feta cheese topped w/tzatziki sauce.
KABAB PITAS (SOUVLAKI CHOICES) CHICHEN – PORK – BEEF
Served in a pita with tomato, onions, cucumbers, feta cheese, tzatziki.                                                 $8.95       
KABAB PLATTER Choices of 2 meats
Chicken ~ Pork ~ Beef: served with pita bread, Greek salad & fries.                                                     $13.95
YEERO PLATTER CHOICE: Chicken or Lamb ~ Served with fries- Greek Salad – Grilled Pita wedges and Tzatziki sauce.                                                                                                                                 $13.95
FALAFEL SANDWICH served in a pita with lettuce, tomatoes, onions, tzatziki sauce                            $9.95
OPA RALEIGH PLATTER for 2: mixture of kababs (Chicken-pork-beef) spinach pie, cheese pie, served w/ fries, pita bread and tzatziki sauce.                                                                                                  $23.95                      
                                                                DESSERTS
THE NECTAR OF GODS                                                                    
Traditional Baklava drizzled with honey with Cinnamon and a scoop of vanilla ice cream   $5.99                                                            
GREEK YOGURT
Creamy Greek yogurt drizzle honey    $4.99
                                                                   SIDES              
  Fries: $2.00                          Pita Bread: $1.00            Small Greek Salad:  $3.50